Home News Delivery
Stay at home and have your choice of newspaper delivered direct to your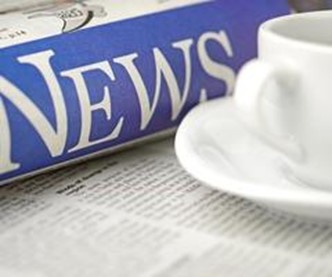 door. Whether it's everyday or only at the weekend. The choice is completely yours. Why not add in the local Ayrshire Post on a Wednesday morning or the Ayr Advertiser on a Tuesday? Additional newspapers and magazines can be added to your order with no extra delivery charge. Choose from all the weekly tv guides to comics, women's lifestyle mags and hobby enthusiast favourites. Remember if we do not currently stock your favourite we will always strive to source it for you. Just ask!
With our reliable Home News Delivery Service you could be enjoying your favourite newspaper in time for breakfast. A great start to your day.
When choosing J Brown Newsagents you can expect:
more than 17 years of experience
great customer service and reliabilty
choice of all your favourite newspapers and magazines
weekly or monthly billing
It couldn't be easier to arrange delivery. From only 35p per day you can have your favourite publications delivered by one of our reliable drivers. Our online service enables you to request your bill amount for payment and stop and re-start your deliveries for holidays.
We accept all the major newspaper and magazine subscription vouchers as payment. Most newspaper publishers offer vouchers and you will save a considerable amount. This is a good idea if you are having your paper everyday anyway. Hand in your book of vouchers into us for convenience and our system will automatically deduct them on a daily basis from your newspaper account. See below for a selection of publishers participating.
For further information about our fantastic delivery service please call today or to arrange delivery please complete the form by clicking below.